Name:
Doctor Paradox
Alias:
Piradoksaloni
Age:
200
Gender:
Male
Race:
Alien (Zoltaran specifically)
Marital Status:
single
Description: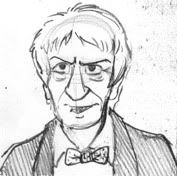 Equipment:
badge, scanner communicator, photon projector(ray gun), other various gadgets including his space ship with a multi-versatile computer system.
Background:
He was stranded on earth after being sucked through a wormhole that shot him down to earth after chasing down a rogue criminal. He landed near a village. He tried to stay hidden and safe stealing what he needed without arousing suspicion. He then found that the robot rogue criminal had crashed as well and was attacking people. He stopped the criminal using a capture device to seal it in a prison box. He was a private inspector so he could not be missed unless he reported back home which he could not do. There was trouble in the town he was near things happening that was not of this world. He grew to care for the town but there was a moment where he wanted to get off to go home. He found a race that would bargain all they asked was the destruction of this world to go back to his. He struggled with it but chose this home which was wise since they were going to kill him anyway after he would help. He has been protecting the town ever since then. He has encountered alot but there will always be a way to explain it all for the town never knows about aliens, maybe urban myths and such but never aliens and he likes it that way. He does when he is alone long for home and wish he could make it back but it would take centuries for the signal to make it to his homeworld and no ship is fast enough to make it there.