Buy a Print: Ragine Baits a Trap.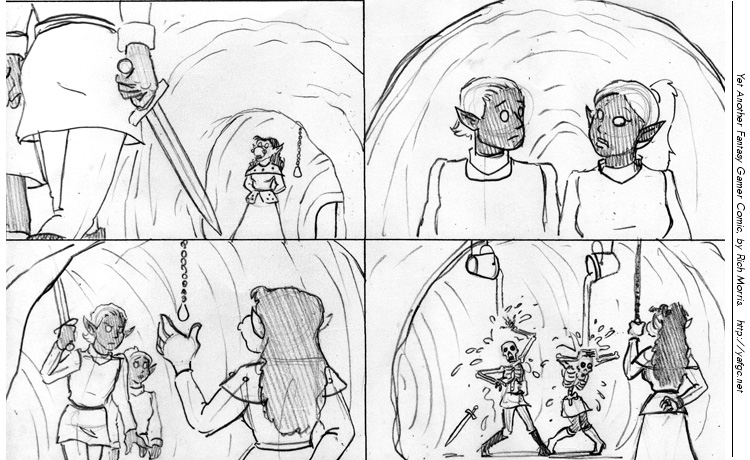 Strips are printed on acid-free cardstock, and come matted and signed. All prices are in Canadian dollars.
4 - 5 panel strips Overall size: 7" x 9". Image: 5.5" x 7"
6 - 8 panel strips Overall size: 10" x 13". Image: 7" x 11"
Oversize strips: Custom
Please note: strips of excessive size (longer than 10 panels) will require custom matting. If you are ordering a print for an irregularly sized strip, one of us will email you on receipt to discuss matting options.